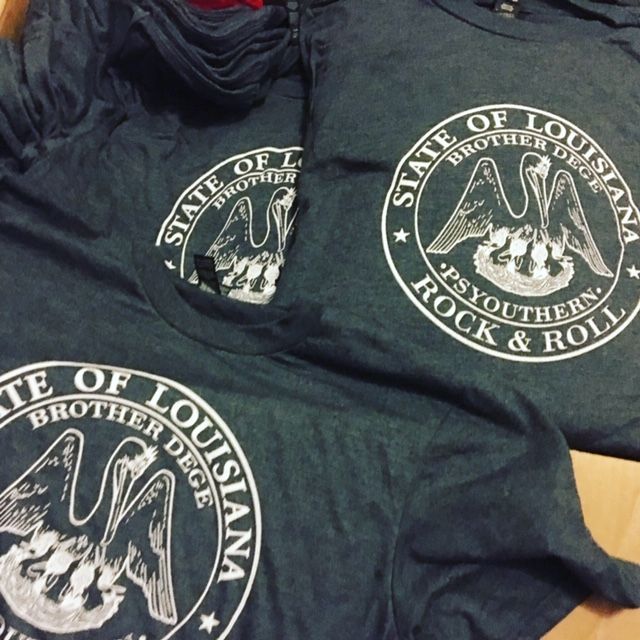 NEW STATE SEAL SHIRTS ADDED TO BROTHERDEGE.NET STORE. 
Been a busy week. 
Now in stock: $20 + shipping 
MENS COAL-BLACK T's 
SIZES: S,M, L, XL, 2XL, & 3 XL (for my big bros) 
+++ 
WOMENS TANKS 
*super soft, luscious Aeropostale tanks. My GF picked'em out. She knows the good shit. 
Color: black 
SIzes: XS, S, M, L, XL 
Color: white 
SIzes: XS, S, M, L 
+++ 
WOMENS T's 
Black only 
SIzes: XS, M, L only. 
+++ 
Hit me up on the site. 
I roll out on short solo tour 
On June 13, 
So the store will be idle 
After that for a week or so. 
All orders are processed 
And shipped by me. 
So if you got a problem, 
Email or message me 
And I'll handle up on that 
FAST like Prefontaine. 
BUY HERE: http://brotherdege.net/merch
Much thx to @bigbassdrum 
For printing up 
This latest batch of shirts.