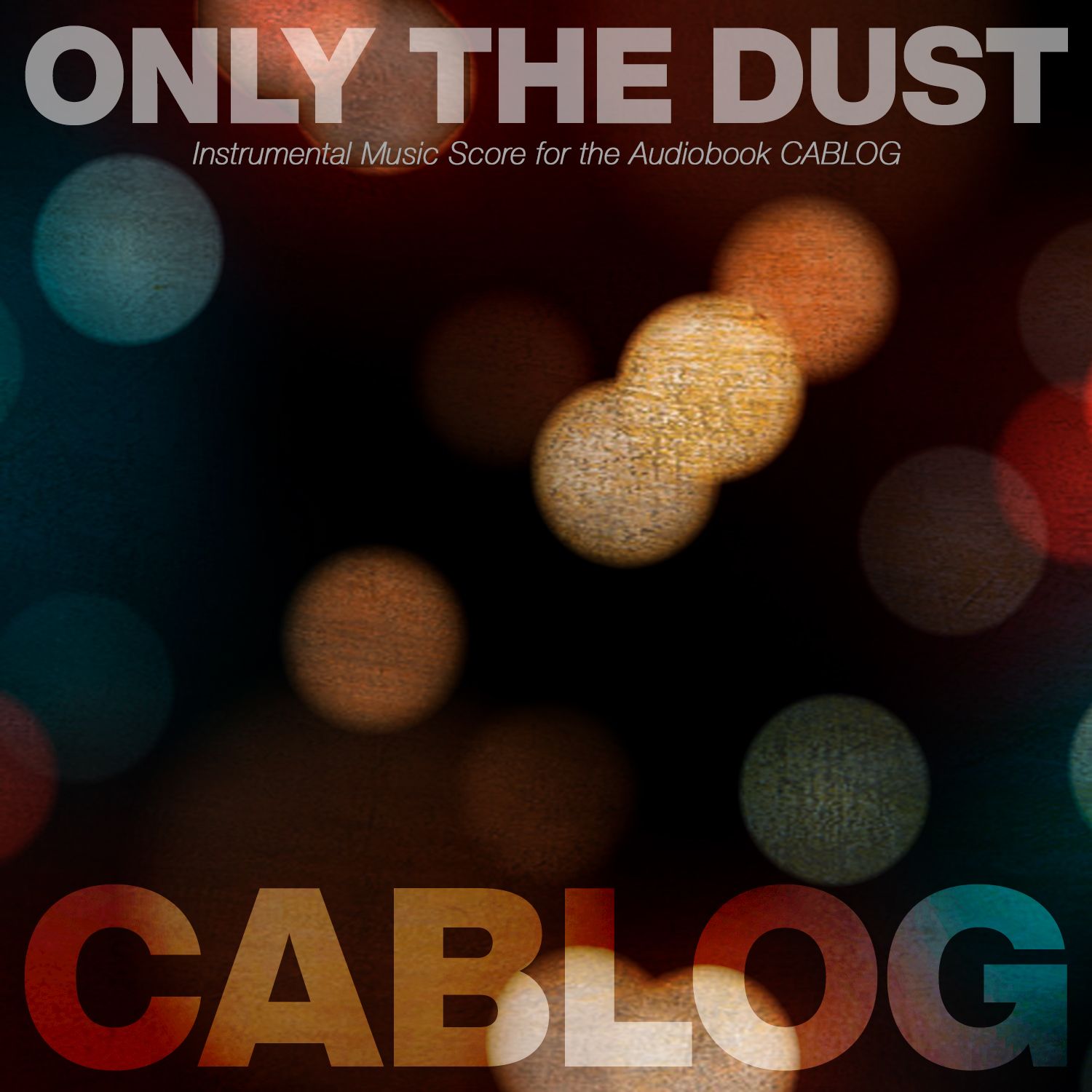 ONLY THE DUST | CABLOG SCORE 
BUY HERE:
BANDCAMP: https://brotherdege.bandcamp.com/
BROTHERDEGE.NET: https://brotherdege.net/merch
DESCRIPTION 
Only the Dust is a 35-track ambient/instrumental music score, composed by Dege Legg for his nonfiction audiobook CABLOG (UL Press). Featuring ambient drones, slide guitar, Dobro, field recordings, piano, organs, sound design, and experimental percussion, the 87-minute song cycle radiates, blooms, and crawls with the swampy atmospherics and ethereal shadowplay of deep south Louisiana, flowing like a three-album suite of psychic-meditation music for haunted souls, lost in the outermost corners of the night. 
PLAYERS 
Dege Legg: Dobro, acoustic guitars, piano, organ, drones, noise, percussion, etc.  
Kent Beatty: bass on "Shop Talk" 
Greg Travasos: drums on "The Death of Jazz-Blues" 
D-Con: vocals on "Get on My Love" 
G-Trav: beats & programming on "Get on My Love" 
TRACK LIST | ONLY THE DUST 
1    Nonstop To Nowheresville                 
2    Heartstrings                         
3    Dread Lullaby                          
4    Only The Dust                      
5    Edict of Worms                     
6    The Journey                          
7    The Great Divide                     
8    Clothed in Flesh                     
9    The Death of Jazz Blues                  
10    Emergency Room Blues                 
11    The Speed Of Light                 
12    Shop Talk                     
13    Heart Calibration                     
14    A Bottle of Dead Dreams                 
15    Get on My Love                      
16    Pentecostal Party Train                  
17    St. Francis Motel                     
18    Dime Bag of Schwag (Wallet)              
19    Table for One                          
20    The Hive                         
21    The Science of Animal Husbandry             
22    Third World America                     
23    Xmas in Retrograde                      
24    Flaccid Traction (Ed's Theme)              
25    The Can Man                          
26    Beasts of a Sort                     
27    Long Live Suicide (Train Wreck)               
28    Odor of the Gods                      
29    Dead In A Tree                     
30    Shiloh Trailer Park                      
31    A Crack in the Sun (Into The Night)             
32    A Man Called Pie                     
33    The One-Armed Man (LSK)                 
34    Hope is the Only Escape                 
35    Welcome to Motel City (Black Hole)             
36    Where Did Wendy Go?