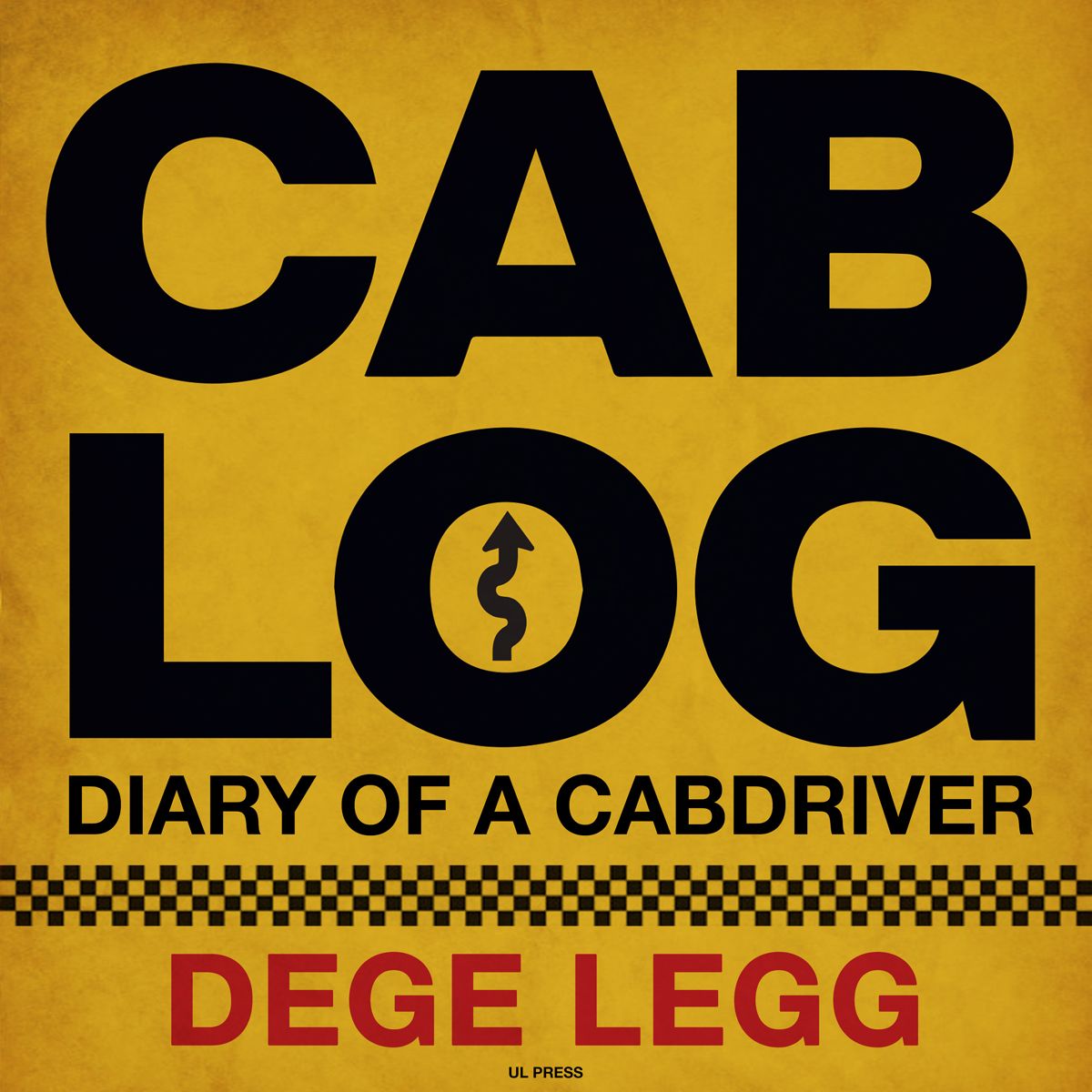 OUT TODAY: CABLOG AUDIOBOOK. Available on all platforms (except Audible, they're dragging ass).  
Welcome to the wackiest soundtrack for your next summer road trip. Like a SEVEN-HOUR serial podcast, the CABLOG AUDIOBOOK was created as a cinematic "audio movie" for your ears - rather than just a straight read-through of the text - the audiobook version of CABLOG: Diary of a Cabdriver takes an immersive dive into Legg's five years working on the night shift, driving a taxi through southern Louisiana. 
AUDIOBOOK PURCHASE LINKS: https://linktr.ee/brotherdege 
"I listened to a few audiobooks in preparation, and found that they were all kind of boring - even if the content was interesting," says Legg. "Something in the dry delivery of most of the narrators - with no other sound around it - made them seem monotonous, especially coming from a musical background where we often cram dozens of tracks on top of one another in the studio." 
Utilizing his decades of experience as a musician, Legg spent four months recording the CABLOG audiobook, incorporating actual field recordings and atmospheric foley to season and enrich the recorded text. Throughout the entirety of the audiobook, Legg's own personal, ruminative narration is surrounded, engulfed, and intertwined with rural ambience, inner-city chaos, CB radio chatter, cacophonous bars, and the meditative hum of traffic as he tunnels his way through all the ups and downs of the 233 page text. 
"When I drive into the ghettos and back alleys, you hear it in the audiobook," says Legg. "When someone I want the listener to feel it. They should be enmeshed in the experience as it happens." 
SUMMARY 
A broke and unemployed musician lands a gig driving a cab through the swamplands of south Louisiana while bobbing and weaving through a nighttime world ruled by drugs, guns, saints and strippers. In this fuel-injected work of creative nonfiction, Grammy-nominated musician and award-winning writer Dege Legg (aka Brother Dege) recounts five years behind the wheel while documenting the underworld of Lafayette and its Cajun and Creole hinterlands. From the penthouse suites on high to the crack houses on the low, Legg churns out thick-skinned tales about downtrodden derelicts, minor victories for the forgotten, and redemption in the face of it all. CABLOG reverberates with tones of Bukowski, Miller, Chandler and Kerouac while charting its own new territory of the human spirit.
PUBLISHED BY UL PRESS